Creativity and Entrepreneurialism: The New Coffee and Cake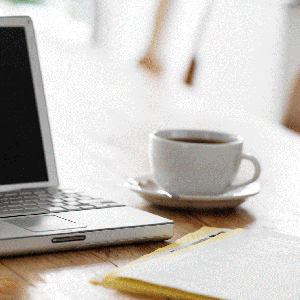 Start-ups in Dubai have taken to using coffee culture to build businesses, make friends and spread ideas. Is taking networking back to basics and away from social media the way to build great businesses?
The BBC recently reported that a new business culture in Dubai is springing up in trendy, urban coffee bars. Start-ups, entrepreneurs, freelancers and creatives are coming together to share desks, WIFI and ideas, fuelling a new 'old school' face-to-face networking model.
Fresh Hot Ideas
These 'co-working hubs' offer low-commitment working spaces where people can join a community of like-minded people and make important connections, often with free WIFI and desk space.
One customer described the benefits of these hubs to the BBC: "When you're starting a new business you want to feel like you're not the only person out there doing it. We've got a real sense of culture, a real sense of community here, and something tangible we can come in to each day that reminds us we're not alone on an island in the middle of the ocean."
The owner of one such hub, Leith Matthews, ascribed the rise of this new model to the slowing economy of Dubai: "Dubai as a region in the past 10 years has been growing – mainly on the back of the large companies, the large banks, the large agencies. Suddenly starting a business in Dubai is starting to look less of a big risk and more of a measured option."
There are similar communities cropping up across Manchester with Tech Hub, Techcelerate and The Bootstrap Business Club but none that seem to be as organic as the coffee shop communities of the emirate. Could it work in the UK?
Tea, Crumpets and Entrepreneurialism?
With the UK economy tentatively emerging from recession, it's more important than ever that start-ups and potential entrepreneurs are encouraged and receive support from not only their peers but also established businesses.
Building contacts is an essential step to help to turn your good idea into a great business. Community is at the heart of business and people are at the heart of its success.
Creative entrepreneurialism is something we are passionate about here at UKFast. UKFast has been built on innovation, creativity and great ideas and we are always looking for new models, new people and the next great idea. We are passionate about entrepreneurialism and intrepreneurialism alike; basically anything that brings people and concepts together!