Join the US 'Cyber Geek Army'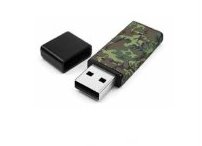 The Department of Homeland Security (DHS) is reported to be implementing a 'Cyber Reserve' of computer security experts to counter cyber-attacks, building their very own cyber geek army.
March with the Cyber Reserve
War has changed. Long gone are the days where armies faced their enemies and fought their battles on horseback. Modern warfare has diversified to the point where enemies are unseen and unknown, and often very far away. Cyber -attacks form a worrying part of this new landscape and governments must understand them to keep us safe.
It seems that the US government is heeding the threat, by taking the advice of a task force report set up to address how the DHS can retain cyber talent, creating a 'Cyber Reserve'.
DHS Deputy Secretary Jane Holl Lute said recently: "The status quo is not acceptable. We are not standing around. There is a lot to do in cyber security."
'Cyber Pearl Harbour'
The US's fears around cyber security were dramatised recently by Defence Secretary Leon Panetta, who expressed his concern about the possibility of a 'cyber Pearl Harbour', warning that hackers could threaten American infrastructure.
In a Financial Times report he said: "They could derail passenger trains loaded with lethal chemicals. They could contaminate the water supply in major cities, or shut down the power grid across large parts of the country." This is not to mention the damage that could be done to military and communications networks.
Cyber-attacks have physical consequences, not only do they have the potential to cause untold damage to entire countries (think of the potential that Stuxnet had), they can also cost companies millions annually in:
Lost revenue
Lost/compromised data
Reputational damage
IT clean-up
Avoid Your Own 'Cyber Pearl Harbour'
But there are ways to defend your business by implementing simple security measures can reduce the risk. These include:
Conducting a wide-scale assessment of your IT infrastructure and security status. Identify potential data breaches and security gaps before someone else draws your attention to them, and not in a good way.
Hackers probing sites are naturally drawn to targets with no protection, as these are easier to breach. Install a firewall and antivirus software as a matter of priority.
Recognise that your employees constitute walking breaches. Phishing emails sent to work accounts and opened on the company's server provide the perfect opening for malware. Have a robust IT security policy and ensure your employees are appropriately trained.