What Does Apple's Acquisition of Particle Mean for HTML5?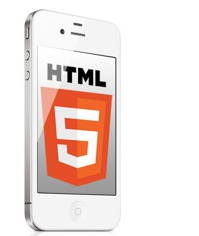 Last month it was reported that Facebook CEO, Mark Zuckerberg, was less than willing to embrace HTML5 with open social-networking shaped arms. However, not everyone was as quick to dismiss the latest version of HTML – with Apple recently celebrating the acquisition of San Francisco-based creative agency and HTML5 specialist, Particle.
Counting the likes of high-profile names such as Amazon, Google, Motorola and Sony as part of its impressive client list, the Cupertino heavyweight clearly sees potential in the marketing start-up – with Particle's founder, Aubrey Anderson, having previously worked as a consultant for Apple between 2006 and 2008 also providing an added incentive into acquiring the web apps firm.
With Apple already offering HTML5 apps through iCloud, it makes sense for the technology giant's latest procurement to be HTML5-related. Surely with Apple being so well-placed in the marketplace, others are bound to follow – right? Perhaps not.
It appears that Zuckerberg's comments on the negative impact of HTML5 have struck a chord throughout the rest of the tech community, with many suspicious of Apple's motives. The general consensus shared online is that Apple is plotting to develop its own search engine – with user iSteve sharing the following thought on CultofMac: "I think Apple is assembling all the resources to build his own search engine."
This rumour was echoed by fellow member Steffen Jobbs, reaffirming the original comment:"The main problem with that idea is that the news media is going to compare it to Google's search engine and they'll expect it to be just as good as Google's search on the day of introduction. I'd like to see Apple get into the search business, but after the Apple Maps media debacle, I wonder if Apple will want to play another game of catch-up. Apple is going to have several large server farms and they'll definitely be used for something, but Apple will probably keep its search engine to itself and then it won't be able to generate the revenue that Google's public search engine can."
This could prove to be an extremely clever ploy by the Apple collective, as a recent report showed Facebook outranking Apple and Google as the world's most valuable brand. Apple's Maps faux pas was controversial to say the least (cars melting into roads, a flattened Eiffel Tower), so with Apple toying with the idea of a possible search engine, this could be the chance for the company to redeem itself.
Yet Particle's earlier work with Apple (iAds, iTunes/Internet ecosystem) suggests that the company is focussing its energies into mobile media. Setting the smartphone industry alight by introducing mobile apps way back in 2008, app usage has completely revolutionised the marketplace – with more businesses and customers adopting the tech trend.
Apple has already acquired several elements in its mission for mobile domination – app discovery (Chomp), authentication (Authentec) and maps (C3 Technology) – with each of these elements contributing to improving Apple's mobile infrastructure.
But, on the other side of the coin, perhaps Apple is hoping to eliminate the competition – considering Particle has done work for Google in the past.
Whatever Apple's motives, it can't be denied that this latest piece of news has helped put Cupertino's finest back in the headlines. With the iPad 4 due for release sometime next year, it's certainly helped ramp up publicity for the company, and as consumers move from desktops to mobile devices with increasingly high expectations of what pioneering software will be available, no doubt the late Steve Jobs will be pleased that Apple has acted on his words of wisdom: "New open standards created in the mobile era, such as HTML5, will win on mobile devices (and PCs too). Perhaps Adobe should focus more on creating great HTML5 tools for the future, and less on criticizing Apple for leaving the past behind."