#TrendingTech – Glocalisation: The New Web Culture?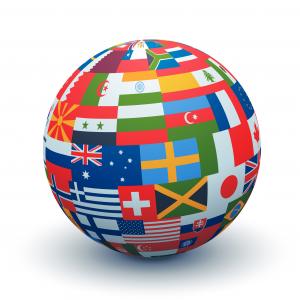 A recent blog post has raised some interesting questions regarding the language of the internet as we know it, and what its linguistic future might look like. What does that mean for the web as we know it and how can we keep our websites current?
Blogger Nathalie Nathi, writing for the BBC, notes that in the earliest days of the internet HTML was coded by Englishman Sir Tim Berners-Lee and the first computers used the Roman alphabet.
Glocalisation
Since then the internet's rapid expansion has been matched in size by its global audience, meaning a rethink of the one size fits all approach is overdue. Mandarin and Spanish are two examples of cultures which have become serious contenders to the Anglicised, Western nature of the internet.
This shift indicates that future user experiences could be designed to account for cultural differences, a process known as 'glocalisation'.
Some examples of this have been identified at a sub-conscious level, with research revealing that users in China over the age of 25 scan the width and breadth of a website's page in a manner that Western users would find indiscriminate and overwhelming; while their younger peers exhibit an adaptation of this behaviour, scanning in the same eye-gaze pattern but only above the fold of the page.
The shift
Changes are occurring at the opposite end of the chain with businesses starting to take note of the opportunities offered by engaging with users in multiple cultural contexts. One example is Coca Cola which hosts different sites per country, researching and developing sites which are culturally appropriate and engaging while still maintaining a strong brand identity.
Now more than ever, operating in a global community requires well thought out interaction with awareness of cultural sensitivities to offer the most to your users.
What does this mean for me and my clients?
Glocalisation is a macro concept for now but the principle could be useful for your business, no matter how small. It really boils down to how well you know your users. How familiar are you with your customer base? What do you do to engage with users in different regions or areas, and could you do more to diversify your offering?
Tailoring your services and web presence to meet the diversity of your audience can help give you the edge by proving you are engaged with your users, you understand their differences and you care enough about them to create an offering that respects these differences.