UKFast and GMFF Team Up to Showcase Manchester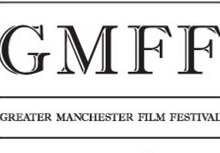 UKFast teamed up with first Greater Manchester Film Festival to showcase the best talent that the city has to offer and boost creativity in the region. We also got to make and see some pretty cool films too!
This weekend we saw the best that creative Manchester has to offer at the Greater Manchester Film Festival (GMFF) an event we took the decision to sponsor.
We've always been strong advocates of Manchester and the North West and we're on board with anything that can boost the region's reputation as a technical and creative hub in the UK and the GMFF seemed like the perfect opportunity.
Partnering with our in-house design firm HarperJames, GMFF launched a fantastic new website and fired on all cylinders toward the big event. With every minor detail taken into consideration, the meticulous approach taken by the GMFF team was something that we can all relate to here at UKFast – we want to be the best and so do they.
The exceptional level of talent set the GMFF on the perfect track to place Manchester's creativity onto the global stage – watch out Hollywood.
The weekend event showcased a plethora of films from musician Plan B's first movie to a series of independent shorts. We could also be seen on the silver screen throughout the weekend in our series of mini-films.
Take a look at our take on classic film scenes from Dirty Harry, Back to the Future and Mission Impossible 4: Ghost Protocol. You might spot a few familiar UKFast faces in there!
We also shared what life is like on your first day at UKFast in our take on the Manchester Minute.
It's great to see this kind of event happening outside of London and we are really proud to have been a part of it.