Has HTML5 Hit Its First Major Stumbling Block?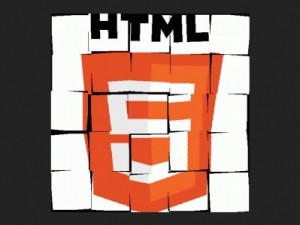 Confidence in HTML5 has been shaken as Facebook abandons its app, raising doubt for business owners as to whether HTML5 is right for their site. If Zuckerberg doesn't want it, why should we?
HTML5 has been one of the biggest tech trends of the year, with the markup going from strength to strength, until now. Facebook's Zuckerberg has said that building an app based on the standard was "one of the biggest mistakes, if not the biggest strategic mistake" that Facebook has ever made.
The social giant saw ratings in the app store skyrocket from just one star to 4.5 after ditching the HTML5 app for an iOS SDK-based counterpart.
There's little more damning than one of the technology industry's biggest players (despite their current stock market misfortune) saying that the markup was their biggest ever mistake, is there?
Add to the pot the fact that Apple and Google have also shunned HTML5 for the time being – is there any hope left for the reputation of the standard in the mainstream (non web-dev) world?
Well, although the press has taken Zuckerberg's shunning of the code and run with it, the rest of his statement was a little more positive.
He told the: "When I'm introspective about the last few years, I think the biggest mistake that we made as a company is betting too much on HTML5 as opposed to native. Because it just wasn't there.
"It's not that HTML5 is bad. I'm actually, long-term, really excited about it. One of the things that's interesting is we actually have more people on a daily basis using mobile web Facebook than we have using our iOS or Android apps combined. So mobile web is a big thing for us…
"We built this internal framework that we called FaceWeb, which was basically this idea that we could take the infrastructure that we built out for pushing code every day, not having to submit to an app store, to build web code on the web stack that we have, and that we could translate that into mobile development. We just never were able to get the quality we wanted."
So Facebook hasn't wholly turned its back on HTML5, just temporarily. Mobile web is continuing to skyrocket and with the invention of ever more sophisticated and usable smartphones and tablets, it's only set to grow and grow.
Although HTML5 and its web apps may have taken a knock with Facebook's very public rejection it is undoubtable that their popularity will surpass that of native apps.
Although web apps aren't as polished and streamlined as the native equivalent, yet, web apps do have their undeniable advantages. They don't need updates – every time you access it it's an updated version, like a web page, the reduced build time and cost, not to mention cross-platform compatibility and the issues of increased connectivity demands being wiped out by the imminent rollout of significantly faster mobile internet 4G.
So, it seems, just because it's not right for Facebook, it doesn't mean that HTML5 and web apps aren't right for the rest of us.