Managing Data – Are You Flying Blind?
This is a guest post written by Justin Basini, Founder and CEO of ALLOW, a UK-based consumer privacy and personal data company. Developing unique technologies and expert service, ALLOW aims to put consumers back in control of their personal information.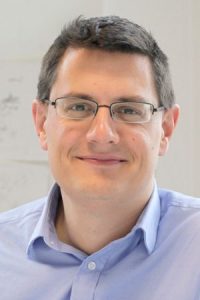 Data is now one of the most precious commodities owned by any modern business. Without data you don't know who your customers are or what they are buying; which products and services work for your target market and which completely miss the mark; you don't know how efficient your operation is or how happy your workforce are. Without data you are flying blind.
We're all dealing with more and more data every day and arguably, if you're not then you are definitely missing a trick. It's estimated that there is as much as 2,950 exabytes of data stored on computers (that's 2,950 plus 20 zeros, or one quintillion bytes!). And this number is growing exponentially. The giants of the internet, such as Google and Facebook, have proven that data is one of the most valuable resources.
So we're posing the question to you, are you getting the most out of your data?
Data, data everywhere
The world of data and information, especially in large enterprises, can be a headache. Anyone working in a corporation knows the problems of getting data from one system to another, let alone trying to understand and analyse it.
Experience has taught us that keeping it simple is the key to unlocking the value of your data.
Here are our five steps to data heaven:
Capture the data – That doesn't mean you need to have a Cray supercomputer or a NASA spy satellite on your side. Initially, all you need is a simple data set that shows, over time, something about a business problem that you are interested in.
Be nimble – the balance of simplicity is that you must learn quickly. Get to simple data set quickly and then build from there.
Be knowledgeable about data protection laws – In today's data rich environments, data degradation, inaccuracy and permission can become shady areas. Do you understand how the data you're using was collected and whether or not explicit permission was gained? If you don't know these things and you use the data, you could be heading for trouble. What would be worse: breaking the law and being punished accordingly, or annoying your customers and destroying the reputation of your brand? If you misuse data, you could end up doing both.
Insight is what the business wants – There is no point hearing endless rounds of reporting from your data. You need your data to work for you and provide the insight that will improve the performance of your business.
Stop mining and start refining – We hate mining because most of it takes place in the dark. The most important thing is to understand the business problem and only then look at the data. Refining the data is the process of turning the raw material into something useable, which you can use as insight.
Your biggest challenge – ask for permission. Whether we like it or not, data is the way that the modern business interacts with its customer. While we might miss the human touch, we live in an age where human intelligence and emotional connections have been replaced by remote interactions and data. This is made worse for the consumer if the data is un-integrated and used without explicit permission.
What should I be doing?
Ask for permission and be transparent, after all customers are savvy and they're much more understanding if you've been upfront from the first interaction. Take time to understand the increasingly rich data asset you hold – it's the key to understanding your customers. If you do all this we believe your business will reap the rewards – you'll be trustworthy, have a better relationship with your customers and most importantly you'll be one step ahead of the game.