Facebook Crackdown Spells End of Fake Likers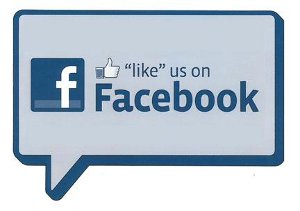 Social giant Facebook has announced new measures to cut down bulk buy likes and false endorsements to boost site as genuine marketing channel.
Facebook has announced that it is cracking down on the fake 'Likes' caused by spammers, malware and black marketeers as it strives to maintain its credibility as an advertising platform as the shadow of its share prices falling to an all-time low looms.
Zuckerberg's firm has said that the number of Likes (endorsements from Facebook users who click a 'thumbs-up' to tell their network of friends that they like the brand) on corporate pages is likely to drop by less than 1% on average after the crackdown.
On its official blog, a post read: "A Like that doesn't come from someone truly interested in connecting with a Page benefits no one. Real identity, for both users and brands on Facebook, is important to not only Facebook's mission of helping the world share, but also the need for people and customers to authentically connect to the Pages they care about.
"Newly improved automated efforts will remove those Likes gained by malware, compromised accounts, deceived users or purchased bulk Likes."
There has been a growing market for companies to purchase thousands of bogus Likes at a time – a process that is prohibited by the social network but has been an increasingly popular black marketing strategy. Having companies grow in popularity through nefarious means clearly devalues the weight held by companies that have amassed genuine endorsements.
Ensuring the validity of Likes is a serious issue for the Facebook as it is the social network's 'currency'. The social giant relies on the advertising revenue from some of the world's biggest brands – many of whose campaigns are designed to drive increased numbers of genuine Likes on their profiles and use this to analyse the resonance of their marketing message and value of the investment. Bearing this in mind, it is clear that ensuring that companies are only receiving genuine endorsement from real accounts is paramount to the network's growth and success.
The pressure is on for Zuckerberg's creation as its shares continue to tumble to new lows on the market and the firms struggles to establish its long-term profit potential with investors.