Broadband Speeds Increase in UK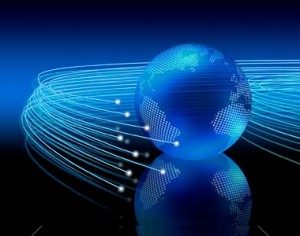 Broadband speeds in the UK are now more than two and a half times faster than in 2008, according to Ofcom's latest research.
The report showed that around 8% of UK homes now have 'superfast broadband' of 30Mbps speeds or higher.
Although some commentators have said that this represents a low take up for superfast broadband, progression has been made towards the government's aim to be the fastest country in Europe by 2015.
The research will be music to the ears of ministers, who were last month criticised by the House of Lords for their lack of strategy to replace the UK's ageing copper network with high-speed fibre.
Despite the overall improvement, rural areas are still being left behind, posting much slower growth. According to the report rural speeds are well below at an average of 3.5Mbits/sec.
Ofcom explained the two reasons behind the increase: "The continuing trend of increasing speeds recorded in the research confirms that consumer migration to faster services is gathering momentum."
The second reason, they suggest, is improvements made to networks themselves. BT has upgraded its ADSL network and rolled out more fibre optic broadband cables, while Virgin has doubled its average speeds.
Ofcom also noted that these improvements are happening at "little or no additional cost to consumers".
Politicians recently called for BT to open up unused fibre to rivals as a solution to boost Britain's broadband speeds.
Is the growth fast enough to keep pace with technological advancements and the increased popularity of streaming services for example? Is it the government's responsibility or the service providers? I'd love to know your thoughts.