MyCloudStackTM Virtual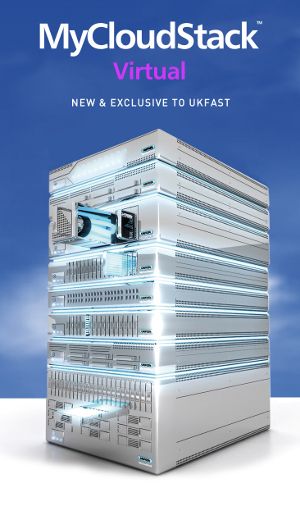 With so many public and hybrid cloud offerings available we have developed a unique solution that meets the demands of those looking to benefit from the power of private cloud technology as well as those looking for more cost effective public cloud options.
Our MyCloudStack TM Virtual product is an entry level cloud solution that scales to support your future growth. This scalability comes in many forms including being able to quickly provision further virtual machines (VM's) or by having the ability to migrate existing public environments into private and hybrid solutions. This makes your future migration paths simple and straightforward both technically and commercially.
The underpinning technology is built on the VMware vCloud, our best of breed Dell hardware and 3Par storage which allows for rapid provisioning of highly available virtual infrastructure upon request, which is not only scalable at the virtualisation layer but comes with the added assurance of hardware redundancy and scalability within the infrastructure.
How does it work?
The platform works by taking a typical highly available virtualised environment, which can effectively be seen as a private cloud, and transforming it into a multi-tenanted resource. This resource is available to you in a variety of different 'sizes' meaning you do not pay for capacity you do not use. Instead of significant upfront investment in a dedicated environment, or an equally significant investment in the resource needed to manage such setups, you can outsource your servers to an economic, highly available and elastic platform in either a managed or un-managed capacity; or a combination of both depending on the criticality and requirements of the server.
What does it mean for me?
Deployment times are dramatically reduced. Depending on the operating system you choose the deployment can be as little as 30 minutes. In this time you will have to a production ready server, with options to scale resource in an instant. This means you can be up and running quickly and can scale to allow you to meet increased demand instantly.
Potential downtime following hardware failure is reduced to minutes instead of hours, resource allocation becomes a straightforward online operation and you benefit from UKFast's award winning management and 24/7/365 support.
Is this not just regular old VPS hosting?
No, traditional VPS hosting involves a static resource allocation model of machines that are leased at a low cost, however it lacks the scalability of cloud computing.
The benefits of cloud computing can very quickly be seen once it is utilised to its full potential. By using MyCloudStackTM Virtual the potential of such platforms becomes instantly visible.