The Big Data Debate: Over-Hyped or Under-Appreciated?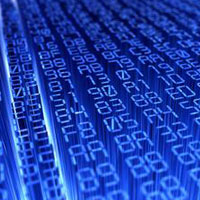 As the big data hype train rolls on so does the increasing scepticism about the amount of actual deployable technology that exists to deal with it.
On one side, big data is the future of business and the saviour of the world; on the other, critics have branded it marketing fluff, unachievable and unsupported by current technology. But, despite these concerns, the latest industry research has revealed that big data technology is real, evolving and on the rise.
According to the latest research from The Economist Intelligence Unit nine out of 10 executives believe that big data is the fourth most important input to a business. Putting data right up there with land, labour and capital as the fourth factor of production.
The research, funded by consultation firm Capgemini, asked more than 600 senior executives about the role of big data in influencing management decisions. More than 75% of these classed their business as 'data-driven'.
The research highlights a shift in the attitudes of the decision makers within companies – who are now looking at hard data rather than relying on the intuition and experience of senior team members. Nine out of ten of the respondents revealed their belief that business decisions made in the past three years would have been better had they had all of the relevant data available to them at the time.
This latest research will no doubt crank up the speed of big data's hype but businesses need to bear in mind the lessons learned from the furore surrounding cloud computing. There is, once again, a big temptation for businesses to jump aboard the bandwagon of the latest buzz-word, but big data could be a wasted investment in time and money if the need is not really there for it.
UKFast's director of data centres, Stuart Coulson warned: "Before moving to adopt a big data plan, businesses need to ask themselves what value big data could bring to them. If there is nothing that big data can enable them to do that they cannot already do today without it, there's clearly no need for a big data strategy in your business.
"If you cannot identify a problem that big data can solve, invest your time and money elsewhere to boost your business. It is also worth noting that having the software, tools and package to analyse data is not the 'be-all and end-all' of a big data plan; the results and value of big data will only be as good as the data that you choose to analyse.
"It goes without saying that if we can start to understand the data that we already have within our business, we are going to start making better business decisions and smarter moves forward. Although some business-intelligence tools have failed to keep pace with the speed of data growth, by harnessing the cloud and virtualisation I hope to see the technology development grow at a significantly accelerated pace."