Britons Unconcerned by Rising Cyber Threat
Despite the increasing complexity and frequency of cyber attacks, British people are among the least concerned by the threat.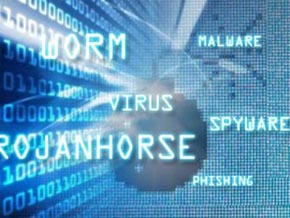 Security firm Unisys' biannual Security Index, which measures the level of public concern over computer security, revealed that the levels of concern in the UK are at a six-year low, and significantly lower than other western countries.
Rating the public concern at 97 out of 300, the Index is significantly lower than the same time last year and notably below the global average of 140 out of 300.
The research noted the increased threat that businesses are facing because of the rise in the usage of mobile devices. The report read: "Organisations are waking up to hostile IT infrastructure riddled with vulnerable mobile devices, poorly authenticated users and multiple data and application security vulnerabilities that cybercriminals are exploiting with increasing frequency, sophistication and scale. Protection in such an environment is no longer just about securing the IT network perimeter."
This calls back to the threat highlighted during a round table debate held by UKFast at the start of the year, where a panel of security experts suggested a firm's employees often pose the greatest security threat.
In the debate, David Cook, cyber security solicitor at Manchester law firm Pannone said: "Any business should consider some sort of training for employees, as most breaches are from employees themselves.
"You should develop a checklist of simple things like not clicking on unknown links in emails, not to download software onto a network within a business, not to browse 'naughty' websites, just to follow the guidance set out for employees, because aside from plugging loopholes or problems with the software itself, the threat's more internal and people forget about it."
Stuart Coulson, director of data centres here at UKFast warned: "The rise in cybercrime is going to be massive in 2012 so businesses need to treat this as a serious year for securing themselves against cyber attacks."
The findings from Unisys' research comes in the same week that Kaspersky disclosed the discovery of a computer super-virus which the UN's International Telecommunications Union called a "dangerous espionage tool that could potentially be used to target critical infrastructure" (others have coined it 'Flame'
Also this week, research by computer security firm McAfee showed that one in six Window's PCs worldwide are connected to the internet with no security software installed.
In a blog post the company said: "Many consumers still believe that by simply sticking to known 'safe' sites, they'll be protected from all forms of malicious content.
"The fact is: the prevalence of sophisticated attacks is rising at an alarming rate. Furthermore, with the adoption of smartphones and tablets, mobile malware has become an immediate threat due to easily accessible personal data like financial and credit card information stored on mobile devices."
It's certainly been a week to highlight the importance of a robust cyber security strategy for your business and home computer use. If you're concerned about the security threats that your business faces, the best course of action is to speak to someone with the right skills. Our team is more than happy to help – just give us a call 0800 458 4545 or visit our site.