Geeks Who Changed the Internet: Mark Zuckerberg
In 2004, a Harvard student created a website that would earn him more than $19bn and global fame. It wouldn't be right to discuss Geek Week without a nod to the social geek.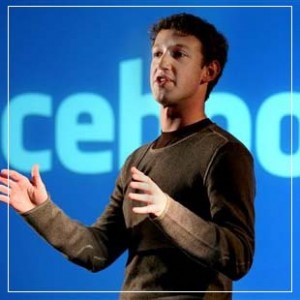 By the time Mark Zuckerberg started at Harvard University in 2002, he was already known as a 'programming prodigy'. Now, less than 10 years later, Zuckerberg is known as the man who created 'the' social network: Facebook.
He created the site to meet the demands of his fellow students and it was originally designed as solely a 'Harvard thing' before eventually taking over the world. Last Friday saw Facebook complete its transformation from teeny little Harvard caterpillar into fully-fledged billion-dollar butterfly with its massive stock market flotation.
Although there has been some controversy following the IPO) it was still the largest ever flotation of an American technology company, and the third largest ever – with shares selling at $38 each.
The site dramatically changed the way we communicate and connect with people across the world. With each Facebook profile featuring photo albums, videos, games and mountains of personal information and with almost one billion users, the site is powered by a massive 60,000 servers making it a beacon of the big data age.
The treasure trove of personal information that Zuckerberg built at the core of Facebook is a huge pull for advertisers and marketers and is, no doubt, responsible for the network's $104bn price tag.
There is no question that Zuckerberg transformed the way that we use the internet, not only socially but through pushing big data, online privacy and advertising among other issues, into the limelight. There is a question, however, over how long the Facebook bubble will last. But for now we pay homage to the man who made a $104 billion business from his university dorm room.
Do you think the IPO was a bad idea? Could this spell the end of the social network?