DDoS Attack Takes Down British FBI
The website of the Serious Organised Crime Agency (SOCA) website has been taken offline following a DDoS attack yesterday.
The British equivalent of the FBI, SOCA opted to take the site down itself at around 10pm on Wednesday to prevent the repercussions of the distributed denial of service attack affecting other websites within the network.
"We took the site off temporarily to limit the impact of the DDoS on other clients who are hosted by the same service provider," a SOCA spokesperson told The Register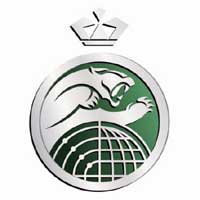 .
The spokesperson confirmed that although the site had been taken down as a direct cause of the attack, no other issues – such as stolen data – had arisen.
"Frankly, DDoS are a temporary inconvenience to website visitors but they're not a security risk to the organisation," the spokesperson said. "The information available on the SOCA site is only publically available information; it doesn't provide access to intelligence or operational material."
Although the agency has yet to divulge any information on the perpetrators of the attack, some news sources have linked it with SOCA's involvement in a multinational operation to take down more than 30 websites that were being used by criminals to sell stolen credit card and bank account data.
"Nobody has claimed responsibility for it," the spokesperson said. "The timing is interestingly close together so it could be a logical assumption, but we're not aware of somebody specifically claiming it to be so."
It is not the first DDoS attack that has taken down SOCA's website, in June 2011 the site was victim to a Lulzsec botnet.