Are Tech Hubs Key to UK Innovation Boost?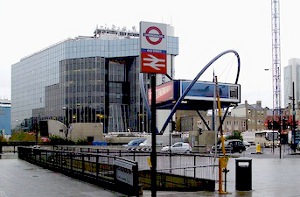 This year's Budget Report set out the government's ambition to make the UK the technology capital of Europe, choosing Manchester, Leeds and Birmingham among ten cities to become super-connected hubs.
Is the government's investment in tech hubs ploughing money into the right areas to boost innovation in the UK? We gathered a panel of digital industry experts at the Kensington Roof Gardens in London to assess the impact of these proposed tech hubs.
"We are in a very exciting time. We have been quite biased and London-centric, and now we are dividing it up into different parts of London and the country," said Dave Castell, director of digital at Seven.
"There's definitely something about being located in the same space physically; it brings on the right mindset and the vibe is really exciting as there's something really entrepreneurial happening."
"Physical proximity is not going to go away," added Tash Whitmey, CEO of digital marketing agency EHS 4D. "There's something we get from walking into a place where everyone is like-minded and the excitement of what is being felt in London, should be felt elsewhere too.
"We need to look at investment in large cities not just as a benefit to these cities but to the whole area because it's still incredibly expensive to get directly to London, whereas you can take advantage of the resources of the closest tech hubs – it's the next best thing to sharing investment with everyone."
Jonathan Bowers, MD of UKFast,said: "The north west is already a hub of technological innovation so it absolutely makes sense to add investment in this area to nurture it. It is exciting to imagine how far the region can advance with this type of investment, considering how far it has already come without it."
Based near Stoke, digital marketing agency KOKO Digital has a long way to travel to take advantage of the capital's tech resources. Co-founder Stuart Howarth believes that a move away from the current London-centric approach is long overdue.
"We have got to remember that the UK is a big country outside of London," he said. "The good thing about having these tech hubs is that we don't have to be in it – just in the general area around it.
"Trying to find good quality talent is one of our biggest hindrances being outside of London. The fact that Manchester is going to be one of these hubs really excites us as we are only 45 minutes away."
Although tech hubs present a great opportunity for innovation in the UK, Elizabeth Varley, co-founder of the community and workspace for technology entrepreneurs TechHub, reminded the panel that they are not a necessary ingredient for success.
She said: "We look to belong. As humans we like to be with other humans like us. We can't manufacture serendipity but we can manufacture a place where it is likely to happen.
"However, it is important not to send the message that we have to be in one of these hubs to do something amazing. Talent and drive and commitment can happen anywhere, we can succeed anywhere. Tech hubs are like any tool, you can use them to push you forward but they're not essential."