A Wyse Move for Dell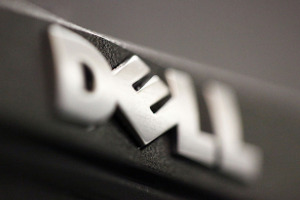 Computing heavyweight Dell's acquisitions over the past five years have all pointed towards a push in enterprise IT, none more so than its recent takeover of thin-client leader, Wyse.
Other than the company's obvious focus on enterprise, what else does Dell's purchase of Wyse Technology tell us?
Considering that Wyse is the market leader in the thin-client computing industry, it would be fair to assume that the 'undisclosed amount' paid by Dell during the acquisition was a premium price. The fundamental notion of cloud computing is that hardware is largely made obsolete by a browser, that can run applications anywhere on any device. The assumed premium that Dell paid for Wyse suggests that Dell believes that this 'cloud movement' has momentum.
It is a big move for a company that has its roots firmly planted in hardware. Dell has seen server sales continue at an impressive pace, but desktop and laptop sales have slowed. This move could push them into the 'front-of-house arena' once more.
Not only is Wyse the market leader, more than 200 million people use the firm's products every day. Dell has only a few thin-client computing models within its portfolio and its previous attempts to enter the thin-client market have been notably unsuccessful. Having both the hardware and software brought by the Wyse move, in addition to Dell's own extensive product range, the company will now be able to offer a more complete package for thin-client computing models.
In addition to this, Dell has barely made a move into the highly-competitive smartphone market, whereas Wyse has already developed software thin clients for Google's Android platform and Apple's iPad.
Most of the analysis surrounding the deal has focused on how Dell will benefit from the move. In its official press release, Tarkan Maner, president and CEO of Wyse Technology explained how the acquisition will be of mutual benefit. He said: "The combination of Wyse and Dell provides us with tremendous growth opportunities for our core desktop virtualisation business, helps us expand into new and fast-growing market segments including mobility and cloud computing, and provides us with reach and scale we did not previously have.
"We believe that taking this step with Dell is a very natural progression for our business and offers our customers many great advantages not available to them today."
Jeff Clarke, president, End User Computing Solutions at Dell said: "The momentum around alternative computing is a trend that we see many customers continuing to experiment with and in many cases, beginning to deploy. The adoption rates are still relatively low for desktop virtualization, but there clearly are a lot of customers out kicking the tyres.
In an interview with ComputerWorld, Clarke revealed that the adoption rate of virtual desktops is growing at a rate somewhat similar to server virtualization close to a decade ago. The technology is especially gaining importance in the heavily-regulated environments of government, financial services and health care, where data security and management rules are especially strict, he said.
"I would emphasize we don't see the entire world going to thin clients, we still think there's a healthy PC demand in the industry. And there's a balance of alternative computing that allows people to take advantage of securing their information, managing their assets in a very differentiated way," Clarke said.