Government Web Surveillance Plan – What You Need to Know
What's it all about?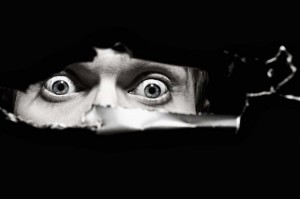 The Government is expected to announce plans to grant police and security agencies immediate access to email, web and phone communications that will map out a detailed portrait of our everyday lives.
This would mean that ISPs and mobile phone providers would have to store users' data and make it accessible by intelligence agency GCHQ when they need it.
The move would basically expand the Government's right to monitor email exchanges, phone calls, text messages and website visits of every person in the UK, which it says is a necessary measure to allow police and security services to tackle terrorism, paedophilia and serious organised crime.
So will there be a 'big database' of all of my information?
The databases would not record the contents of calls, texts or emails but the numbers or email addresses of who they are sent and received by. For the first time, the security services will also have access to information about communications on social networking sites such as Facebook. For example, direct messages between subscribers to websites such as Twitter would also be stored, as well as communications between players in online video games.
This information would basically give a second by second timeline of our activities each day.
In an interview with the BBC, the Home Office minister James Brokenshire insisted that the content of the calls/emails will not be monitored – just where and when they were made/sent, and to whom. He says it's about updating the existing rules.
He said: "It is not about some new super-database or spying on the contents of everybody's communications, but a change designed to allow police officers to continue to solve crime in an era when communications data is used in 95% of all serious crime and terrorism cases."
Haven't I seen this before?
The 'new plans' are less than new; it is basically a rehashed version of Labour's Interception Modernisation Programme which initially planned to create a central database of all of this communications traffic information. This proposal was effectively shelved in November 2009 after it received very little public support, but the general concept of web surveillance has been bandied about since 2001. The latest proposal is expected to be outlined in the Queen's speech on 9 May.
What's the problem?
Jim Killock, executive director of the Open Rights Group, a civil liberties campaign organisation, told The Telegraph: "This would be a systematic effort to spy on all of our digital communications.
"The Conservatives and Liberal Democrats started their government with a big pledge to roll back the surveillance state.
"No state in history has been able to gather the level of information proposed – it's a way of collecting everything about who we talk to just in case something turns up."
The big concern is how this information will be protected. Having records of communications – as well as the location from which they are made – is going to be ripe for the hacking. There is also the risk that ISPs and mobile phone providers – who will have to store this data – will begin monitoring the data themselves for competition purposes.
What happens now?
The proposals are expected to be set out in the Queen's Speech next month – however the backlash continues. Today the Telegraph claims that the coalition's plans breach EU laws.
We will keep the UKFast blog updated with any developments.