We're Finalists!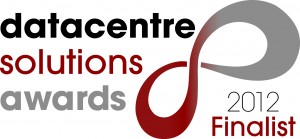 We're pleased to announce that we have been named as a finalist in two categories in this year's Data Centre Solutions Awards.
UKFast has been shortlisted in two categories – Data Centre Service Provider of the Year and Private Cloud Product of the Year category for our revolutionary cloud solution, MyCloudStack.
It is a fantastic achievement to be recognised within the first 12 months of opening our first wholly-owned data centre, and in the year that we appoint our director of data centres and progress with the development of our new data centre spaces.
The decision now rests in the hands of the public- we'd hugely appreciate our clients' help to get us further in the competition. Please vote for us – we appreciate your support!
The competition is tough but we look forward to finding out the winners on the 23rd May.
Congratulations and the best of luck to all of the finalists.