Social Acquisitions: Creating the Supermarkets of Social Media?
Remember when there were high streets full of local shops, butchers and greengrocers. Then along came the supermarket giants who pushed them out of the water. This could be the future of the social media world.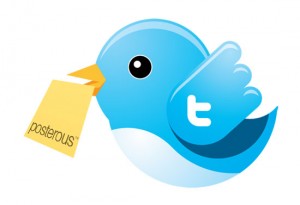 Already dominated by social behemoths Facebook, Twitter and Google+, 'soc-med' is a big players' game but there are still niche social sites and start-up networks fuelling innovation and the evolution of the social sphere.
But these 'mini-networks' – or social-greengrocers and butchers – are being nipped in the bud before having the chance to flourish. Take Twitter's acquisition of light-blogging site Posterous this week as an example. With a mere but mushrooming 15m users, Posterous is yet to get a stranglehold on mainstream social users – in comparison to Twitter's mammoth half a billion users at the last count.
Although the social giant has assured current Posterous users that the site will not be closing down, users fear that the site could meet the same end as Facebook-acquired location-sharing service Gowalla, which was closed down just three months after the takeover.
From his perch high atop of the social media oligarchy, Marco Arment, co-founder of rival blogging site Tumblr described the Posterous sale as a 'talent acquisition' in a post on his personal blog. He said: "And how is Posterous going to stay alive with no staff?
"This was a quiet talent acquisition. I give Posterous less than 6 months before it's euphemistically 'sunset'."
The acquisition is Twitter's latest progressive step, after adding advertisement to its mobile users' feeds and expanded with its own photo-sharing service – rather than continuing the integration of complimentary networks like YFrog and Twitpic.
The growing trend for social giants to absorb small companies before they can grow to compete, could spell the end of revolutionary social innovations like the recent successes of photo sharing service Instagram or potential social star Pinterest. The trend could spell the consolidation of every feature – that we would normally experience on the individual mini-networks – into one big site: Facebook, Google+ or Twitter presumably.