Bitcoin Safes Cracked Again
Virtual thieves have once again cracked the safe at electronic cash system Bitcoin and stolen thousands of dollars worth of the digital currency.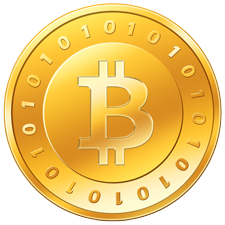 Hackers exploited a vulnerability in cloud service provider Linode that allowed them to steal bitcoins worth more than $200,000.
Cybercrims pulled off the heist after obtaining admin passwords for Linode's network equipment. Once they had cracked into its systems, the thieves advanced to target several Bitcoin-related servers.
As Bitcoin is like cash, there aren't the guarantees that come with paying for items via credit card or through a normal bank. Fortunately for users affected this time Bitcoinica has released a statement saying that it will reimburse users' lost funds so the company is out of pocket.
Last year a massive virtual heist saw one user robbed of $500,000 worth of the currency after someone hacked into the user's home computer which stored cryptographic keys that unlock the entire BitCoin account and provide the ability to transfer funds.
Botcoinica, the trading exchange for the digital currency, advised users not to use old Bitcoin addresses, their statement said: "We must assume that the thief has retained private keys associated with old Bitcoin deposit addresses. This would allow them to access any new Bitcoins sent to old deposit addresses.
"As of now, our website will only display new deposit addresses which are not affected by this. However any old Bitcoin addresses which you may have recorded for convenience should never be used ever again. This is the most important thing."