Top Tips for Moving Into Mobile
With mobile now not only a viable, but an expected marketing channel, businesses are flocking to build a presence on the mobile web.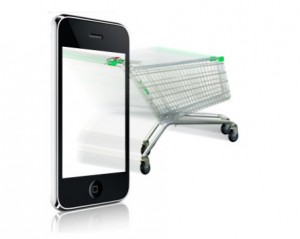 Desktop sites may load on most modern mobile devices but is this the best way to make your company known? Where do apps fit in?
Here are our top tips for businesses looking into developing a mobile presence.
Although mobile browsers have the ability to view desktop websites, the user experience often does not translate to a smaller screen and potentially slower connection. A mobile-optimised site cuts down the load time and surplus information and focuses on the important things a mobile-user might need.
"When it comes to a business' mobile presence you simply cannot move into mobile unless you have a mobile version of your website," explains Steve Downes, founder of Manchester-based digital agency Juice Digital. "Amazingly millions of companies do not have a mobile version of their site."
"Start from a defined business objective. Mobile as a channel was something people got into because they thought they had to do what everyone else was doing," advises Ronnie Brown, Managing Partner, Quirk London.
Once a business has made the choice to develop a mobile – where do you start?
Rob Smith, digital director at Blueleaf advises businesses to look at all round content.
"Look at who your customers are? What do they do? How do they interact with you? Then decide what the most important thing is that they are looking for in their mobile device. For example, retailers should always be considering store locators and location at the very top of what they are doing whereas a B2B business might be talking about logging in to get hold of a file," he said.
Mobile devices have moved beyond the smartphone and many companies are caught up in 'iPhone fever' only having an app for one type of device, limiting the user experience on other platforms.
Jonathan Bowers, communications director at hosting company UKFast explains: "Remember that mobile is not just about smartphones – there are so many different mobile devices out there. Take iPads for example, we now have thousands of companies communicating with their customers through tablet computers which is a different way to how they do through phones. It is all about individual user experiences for each individual device."
Downes continued: "The mobile is pervasive so it touches everyone in slightly different ways, in your purchase cycle or engagement cycle so think of it as one part of a multi-channel campaign."
With so many devices and platforms, the potential for security flaws is increased. Lee Johnson, IS/IT and facilities director at mobile software firm Myriad warns: "The rise in the use of mobile devices particularly from a corporate environment raises some serious security issues. Is our critical data secure when accessed by or even stored on a mobile device?
"For example, businesses must understand the risks of people downloading applications that allow them to store passwords for highly sensitive accounts. These passwords then become very easy to lose and be stolen if your phone is not locked down.
"I'd advise anti-virus software for mobile devices as a minimum, as well as not storing sensitive corporate data on phones or tablets, and make sure you have the ability to remotely wipe the memory if you leave it somewhere or have it stolen."
Top Tip Summary:
A mobile-optimised site should be starting point when considering the mobile-web
Have a defined business objective – what will your mobile presence achieve?
Focus on what your customers need rather than what other businesses are doing
Mobile doesn't just mean smartphone – think about larger screens on tablets or other devices
Security is a concern when storing company information on a mobile device – treat your device like a computer and lock it down.