UK Companies Failing M-Commerce Fraud Safety
M-Commerce is growing faster than fraud-prevention measures, leaving businesses at risk of spiralling fraud costs.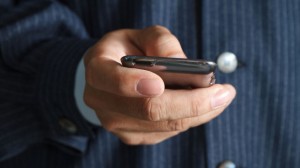 A mere 25 per cent of UK online merchants are actively tracking fraud through their mobile sites, and even fewer are tracking electronic crime via their apps, just 16 per cent.
The UK Online Fraud Report 2012 claims that despite the gloomy economic climate, online retailers are experiencing growth and expect this to continue throughout 2012.
"The mobile channel presents a real opportunity for merchants," said Dr Akif Khan, co-author of the report and director of products and services for CyberSource in the EMEA – creators of the fraud report.
"But just a quarter of those merchants are tracking fraud originating on their mobile site and only 16% are tracking fraud through their mobile apps."
With more and more interfaces being streamlined to make m-commerce simpler for the user, the fraud risks on mobile channels are becoming increasingly different to those of traditional online shopping. Khan continued to say that they are yet to be "properly understood".
The report examines the varying impact of fraud on each sector: 51 per cent of travel and 46 per cent of services providers were primarily concerned with the amount of revenue lost as a result of fraud.
Half of all physical goods retailers surveyed are more concerned by declining genuine orders in the belief that they are fraudulent and 41 per cent of digital goods companies expressed concern over the cost of potentially having to manual review too many orders.