Virtualisation Driving Enterprise Linux Growth
Big data and virtualisation are driving growth for Linux in enterprise, according to the latest survey from the Linux Foundation.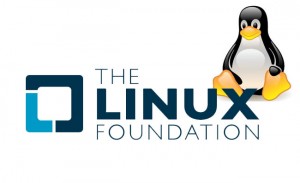 'Linux Adoption and Trends 2012: A Survey of Enterprise and End Users' from the Linux Foundation and the Yeoman Group, revealed that the two emerging trends are driving the growth of the technology.
The survey showed that 75% of these were concerned about the growth of data. Of these, 72% revealed that they are choosing Linux to support this.
Of users in the cloud, 66% are using Linux as their primary platform – an increase of 4.7% of last year. "Going forward, 34.9% of organizations are planning to migrate more applications to the cloud, up from 26% last year," the report says.
Seventy-two percent of organizations expect to have a quarter or more of their servers virtualized by the end of the year, and more than 46% of the organizations plan to have half or more of their platforms virtualized by year's end.
One of the key findings of the report is that more than 8 out of 10 of existing enterprise Linux users have expanded their usage over the past 12 months and plan to add more in the coming year.
Although there were 1,893 respondents to the survey, the results were calculated from responses from 428 IT professionals from organisations across the world with an annual revenue of more than $500 million or more than 500 employees.
Download the full report from the Linux Foundation.