Sorry, the Internet is Closed for the Day
The founder of Wikipedia, Jimmy Wales, last night announced that Wikipedia will join the public uprising against the Stop Online Piracy Act (SOPA).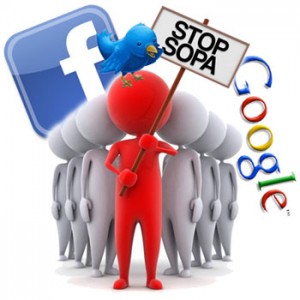 Wales announced on Twitter that Wikipedia will begin a 24-hour blackout of the English Wikipedia site, which will provide access only to pages explaining the Act and urging people to contact their congressman and representatives in opposition of the bill.
The idea of an internet blackout was first proposed by social media site Reddit and was adopted by Wikipedia after Wales asked site users if the company should initiate a 'public uprising' against the proposed bill.
Wales said: "Right now what I am thinking is that if there is a credible threat that this might happen, this could have a positive impact on the thinking of some legislators.
"Do not underestimate our power – in my opinion they are terrified of a public uprising about this, and we are uniquely positioned [to] start that."
Reddit and the Cheezburger network that includes sites like The Daily What and Fail Blog also plan to shut down but Facebook, Twitter and Google have all voiced their opposition to the Act but are yet to join tomorrow's blackout. Many users are, however, pledging to flood social networks that do not join the blackout with messages in protest against the Act and why it could be harmful for freedom of expression.
Twitter's chief executive, Dick Costolo, slated the public uprising saying: "Closing a global business in reaction to single-issue national politics is foolish."
It is the latest development in a long line of controversy in reaction to SOPA. US President Barack Obama has expressed his reluctance to sign the bill in its current form in a White House statement issued this week.
It read: "We will not support legislation that reduces freedom of expression, increases cybersecurity risk, or undermines the dynamic, innovative global internet."
The statement continued to say that online piracy needs "a serious legislative response" but not one that "inhibits innovation".
The statement effectively put the brakes on SOPA in its current form, until an ammended or adjusted version of the bill progresses. PIPA, or the Protect IP Act (the Enforcing and Protecting American Rights Against Sites Intent on Theft and Exploitation Act) is still alive and kicking and due before the Senate on January 24th.
As no one knows the full facts of either Act, it is impossible to separate fact from conjecture, but what is clear is that the furore surrounding SOPA and PIPA has reached fever pitch and support for the Acts seems to be evaporating fast.