Hackers Compromise NATO and MI6
Hactivists have published more than 450 email addresses of British Military staff and NATO officials after cracking into US and UK intelligence computers.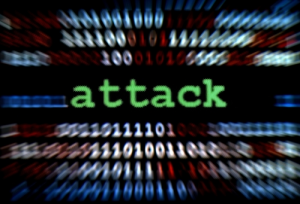 The hacktivist cell, allegedly in allegiance with Anonymous, obtained thousands of British email addresses and encrypted passwords, including those of defence, MI6 intelligence and the police as well as politicians and NATO advisers, and published them on the internet.
Among the addresses published were those of advisers to the Joint Intelligence Organisation, which acts as the prime minister's eyes and ears on sensitive information. The cell did not, however, target David Cameron himself.
The high-profile data was obtained during the group's Christmas Eve hack on intelligence firm Stratfor, who specialises in foreign affairs and security. The hacked database contains spreadsheets of the user IDs, email addresses and encrypted passwords of about 850,000 subscribers to Stratfor's website.
The passwords are encrypted in code that can quickly be cracked using off-the-shelf software.
The database also has some 19,000 email addresses ending in the '.mil' domain of the US military, including 173 individuals deployed in Afghanistan and 170 in Iraq. There was personal data from former vice-president Dan Quayle and former secretary of state Henry Kissinger.
Seven officials in the UK Cabinet Office have also had their details exposed, 45 Foreign Office officials, 14 from the Home Office, 67 Scotland Yard and other police officials, and two employees within the royal household were also compromised.
Alarmingly, none of the 23 people in the houses of parliament, including Jeremy Corbyn, Lady Nicholson and Lord Roper, were aware that they had been hacked.