2012 – The Year of Application?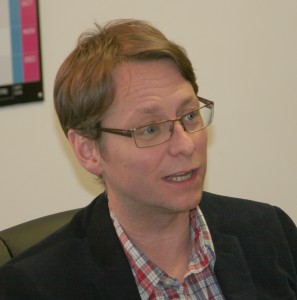 This is a guest post from Marcus Hadfield, Group Director at McCann Worldgroup. McCann Worldgroup is the official marketing services provider to the London 2012 Olympic and Paralympic Games.
That's application, not applications.
There's a great piece from a couple of years ago by the brilliant futurist and knob-twiddler, Brian Eno, in which he reappraises his view on technology and its impact on society. I re-read it again today (you can read it here https://hillspoint.typepad.com/hillspoint/science/) and this paragraph stood out a mile.
"I notice that the idea of 'expert' has changed. An expert used to be 'somebody with access to special information'. Now, since so much information is equally available to everyone, the idea of 'expert' becomes 'somebody with a better way of interpreting'. Judgement has replaced access."
These days everyone has access to powerful information; every agency can access the same infographics; all marketers can praise the latest App that someone else has created; and anyone – absolutely anyone – can share a link to a TED video. But are they thinking about what it means for the business that they are working on, right now? Can they apply it, really? Can they learn from it and use it to sell more things?
No more Cut & Haste.
Twitter + Bit.ly  ≠ Expert.
Let's make 2012 the year when marketers start to really apply the power of emergent technologies and behaviours. And not just talk about them.