'Appy Holidays! Record Breaking Festive Season for Apple and Android
The Christmas rush for smart-phones has bolstered sales to record breaking highs with more than 1.2 billion apps downloaded in one week!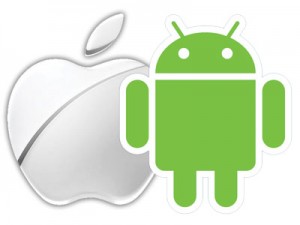 Download figures for the Christmas week (December 25-31) smashed the month's average of 750,000 per week and solidified smartphones, and their apps, as the hot commodity going into 2012.
It is the first time in history that mobile application downloads have surpassed the billion mark in a single week but is a figure that experts in the field expect to become commonplace in 2012.
As 2011 drew to a close, Apple's App Store was on track to exceed 10 billion downloads – which will double the cumulative number of downloads earned across 2008, 2009 and 2010.
The Android Market has also set records, more than tripling its life-to-date downloads of 3 billion, reached in May 2011, to now over 10 billion cumulative downloads reached in December.
The phenomenal and surprising increase, but it comes as no surpise when you consider the equally large increase in smart phone activations throughout the holiday period.
The latest report from analytics firm Flurry – who analyse the app downloads and mobile activations across the world – estimates that more than 20 million new devices were activated throughout the same week.
The figures clearly show how smartphones have sky-rocketed this year: 6.8 million new devices were activated on Christmas Day alone, compared to just 2.8 million on the same day in 2010.
With the expected release of the iPhone 5 later in the year, and its Android rivals, there is little doubt that the growth of smartphones, tablets and their apps will continue to skyrocket.
The Flurry report also provides a country by country breakdown, and despite the comparable size of the UK to countries like China, the US and Germany, the UK continued to lead the way with adoption of smartphone technology, ranking third in the list with 81 million downloads.
The US accounted for almost half of the total downloads with 509 million throughout the week, followed by China in second place with 99 million downloads.