The Top Three Technological Advances of 2011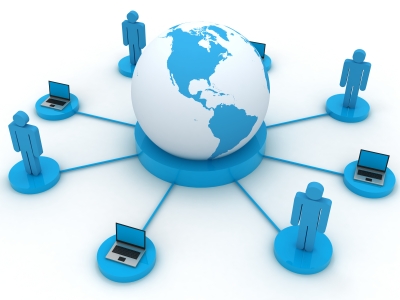 2011 has undoubtedly been the year of technology on the move. People have now come to expect access to everything everywhere. We held a round table debate to discuss the biggest technological advances of 2011 and it was pretty obvious that 'on-the-go' is 'on-the-up'.
Looking back at the footage of the debate, there are three stand out 'advances' of this year:
1. Mobile Internet
We can now do more than ever on our mobile phones. Smart phones have given us simple access to the web and the ability to most things faster and easier than using a desktop PC.
This expectation of smartphone users to be able to access whatever they want quickly and efficiently has forced e-commerce business into action and more and more mobile sites and apps are emerging.
Ben Aronson, creative director at Juice Digital, explained the importance of getting the foundations of your mobile offering correct. He said: "There are so many rubbish apps out there, businesses seem to say 'we need an app' before considering what they need an app for.
The integration of tablet computers and smart phones into our everyday life has been so immediate that many companies are still catching up with their web presence.
Paul Harris, marketing director at UKFast explained the key point that retailers seem to be missing with their web presence. He said: "You want a different experience from your phone, to your tablet, to your PC as you are using them in completely different ways. Each has different usability options, different interfaces and we use them for different things."
Mobile internet is massively on the increase: from August 2010 – 2011, 17.6 million of us accessed the internet through a mobile device – this equates to around 45% of internet users. This figure has almost doubled from the 23% of internet users connecting on a mobile device in 2009.
Mobile optimised sites for retailers offer a simplified 'm-commerce' version of the site – making it faster and easier to make a purchase or find that product that you'd like. Clearly other than a mobile site is an app. The Amazon app is by far my favourite – quick, simple navigation, fast payment – all of the aspects a good app or site should have.
However, across the world there are companies embracing the mobile revolution in a range of different ways. EBay launched a pop-up shop that only offered QR codes across the walls so payment must be made on a mobile device rather than at a till.
QR codes themselves are now incorporated into so many high end marketing schemes – the likes of Calvin Klein, Pepsi and Coca-Cola have used the technology in global campaigns.
With the demand for mobile internet on the increase, it is only natural that the devices themselves will take off too, which leads us nicely to advancement number two:
2. Tablet Computers
With the increase in mobile internet usage and smartphones constantly conditioning us to believe that there is always an 'app for that', the natural evolution would be into tablet computers – bigger screens, better capabilities and increased usability.
This year, the iPad has taken the computing world by storm, leaving many an 'iPad killer' in its wake. As with any Apple product, we all knew it was going to big – but perhaps not this big. Ryan Kaye, client services director at CTI Digital, explained how the tablet computer – particularly the iPad – has revolutionised business for him in 2011.
He said: "It has got to the point where if I leave my house without my iPad I will turn around and go back for it – I am that reliant on it now. It has completely changed the format of meetings with clients; I can hand it over to them to show them a PDF instead of a slideshow on a screen. It breaks down those barriers.
"It is so instant that you can do work anywhere – on the train, at home or in the office – whereas with a laptop, although it is portable, it is heavier, takes longer to boot up and is generally less convenient."
Throughout the year, we have seen several attempts at tablet computers being launched as an 'iPad killer', one of which, the HP Touchpad, was generally well-received, but at a price of $600 it could not compete with its Apple counterpart. Touchpads are now appearing on HP's eBay store.
Amazon's Kindle Fire, currently US only, offers similar capabilities of an iPad but at a fraction of the price. I definitely believe that it is one to watch in the coming year.
3. Cloud Computing
Taking mobile internet access a step further is cloud computing. This year has undeniably been the year of the cloud. Despite hugely high-profile outages with Amazon and Google, the technology has gone from strength to strength.
Offering businesses the opportunity to place their computing power outside of the office for someone else to manage and gain access from inside and outside the office, at a low cost, cloud has been seen as the perfect solution to IT needs during the recession.
Paul Harris, marketing director at UKFast explained how the technological advances of the year could not be discussed without mentioning cloud computing. He said: "Cloud has been around for a long time but at a business level it is only just starting to become possible for us to put all of our office's computing power into a data centre, for someone else to manage, and be able to access it from a thin client in the office or from outside the workplace.
"It really has been one of the biggest advances of this year."
Despite the high-profile failures of the cloud the technology has continued to create a buzz both in the consumer and corporate fields. Apple's iCloud has continued the battle with DropBox – using cloud computing to sync all devices and keep a back up in the cloud.
Businesses have embraced outsourcing their IT needs to the cloud. The development of Microsoft Office 365 (or UKFast's CloudApps) allows access to office applications from anywhere, with the applications themselves stored within the cloud.
The next twelve months should prove to be really exciting to see how these three technologies evolve even further. Will we see the end of the desktop PC? Has the high street lost all hope? Will we ever be face-to face sociable again?