Customer Service in Social Media
This is a guest blog from Ronnie Brown, Marketing Director at Outside Line.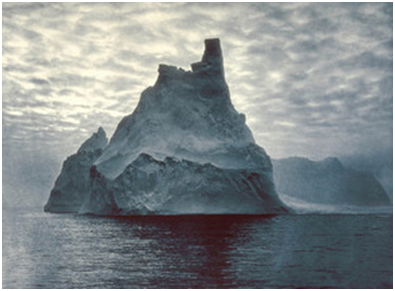 Consumers are using social media to share, complain, praise and recommend on a daily basis. The vast majority of customer service issues occur and are dealt with via "closed" channels such as the phone, email, etc. These issues are below the waterline where the wider public and media can't see them, and this is where companies currently fix their gaze and resources. This is natural and correct. Who wouldn't put most of their resources where the majority of the activity is taking place?
However, there is a large opportunity for companies wanting to tackle the above the water line (tip of the iceberg) issues that occur in the "open" channels of social media (Twitter, message boards, blogs etc.)
Publicly helping consumers with issues not only serves the individual, but the positive viral effect to their network and beyond can be tremendous. Most companies, however, are some way behind their consumers' behaviour. There are several intertwined reasons for this disparity:
The plethora of social media channels where a consumer might express an opinion means companies require a tool to capture this conversation and an understanding of each of the media to enable them to converse effectively with customers.
Even with an understanding of the breadth of media, getting people to work across departments and tying new customer interaction data in with existing legacy systems still poses significant hurdles.
The vast majority of the interaction between the consumer and company happens in the public domain. The enforced transparency and openness of communication forces company cultures to be customer-centric rather than simply say they are. Cultural change takes time to permeate.
Customer service as a function has long established metrics and can be input/output driven. For some reason, people are letting social media muddy the waters. Return On Investment (ROI) in this instance is actually fairly simple.
Customer service is not always about handling complaints. Each interaction with a customer is an opportunity for the company to engage and influence, so the objectives of the activity can be varied.
When setting KPI's for this type of activity the starting point should ideally be a business objective; something requiring change that intrinsically affects the company's performance in some way. Without this it will be difficult to make the activity relevant to the wider company.
The business objectives can vary from retaining customers to harnessing consumer opinion on NPD to increasing advocacy. All of these have associated metrics and either internal or external benchmarks that can turn the resulting data into actionable information. Focussing on these as measurement criteria rather than the micro level interactions will ensure the activity is seen in its best light. Jeremiah Owyang does a great job of explaining social media ROI here with his pyramid approach.
Customers increasingly prefer to rely on their own networks for advice and recommendation. Instant answers from people they trust being infinitely preferable to a telephone call to a scripted, non-empowered environment. This is a trend exacerbated by the interconnectedness that social media propagates. The key for the company is to replicate this helpful, friendly, open and empathetic approach to their customer service whilst proving its worth in hard financial terms.