Microsoft to Power iCloud?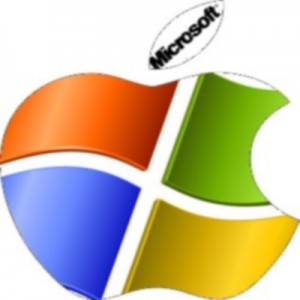 Apple's new cloud storage and service platform iCloud will be powered by Microsoft Azure and Amazon's AWS according to Microsoft sources.
The source, who is apparently 'close to Microsoft', told the Register that neither Microsoft nor Amazon can confirm the deal because both parties have signed a non-disclosure agreement.
If the rumours prove to be true, the deal with iCloud comes as a big win for Microsoft. Many would class it as the validation of Microsoft's fledgling cloud service.
There have been many questions raised about how the iCloud will be able to run through Azure (which is run on Windows) and AWS (of which users are predominately Linux). There Register suggests that one way to manage this without having to manage different code bases would be to run iCloud on Windows on AWS.
This would then be an even bigger win for Microsoft as it would mean iCloud is not only running on Windows from Azure but also running on Windows while on Amazon.
The supposed deal does draw into question why Apple would build a $1bn data centre in Norht Carolina if it they are going to use another provider to power their cloud services?
The many Apple conspiracy theorists say that it is a (very expensive) scare-tactic to make us all think that Apple is plotting something huge and industry changing.
A plausible explanation is that Apple – having openly admitted that they "have a lot to learn about internet services" after the 'stumbles' of iCloud predecessor MobileMe – are relying on more experienced companies to launch the service until they can get the hang of it.
Should such staunch rivals collaborate like this? Is iCloud now a bigger win for Microsoft than Apple? What do you think?