Entrepreneurialism: Nature or Nurture
Nature or nurture is one of those debates that people often seem very passionate about. Personally, I don't really think there is much of a debate. I think that whilst we are born with inherent characteristics that will facilitate or hinder the development of certain skills or attributes, we can achieve anything through hard and intelligent work.
I'm not sure I can think of a single elite athlete who hasn't worked incredibly hard to achieve their goals. Whilst Muhammad Ali was probably born with a certain genetic structure that facilitated the acquisition of certain skills (such as speed and fast twitch muscle fibres), he was definitely not born with a special boxing chromosome!
As he said himself: "The fight is won or lost far away from witnesses – behind the lines, in the gym, and out there on the road, long before I dance under those lights." In my opinion, this message of hard work is common amongst all successful people and whilst we are born with different faculties from birth, hard work is a common factor to all successes.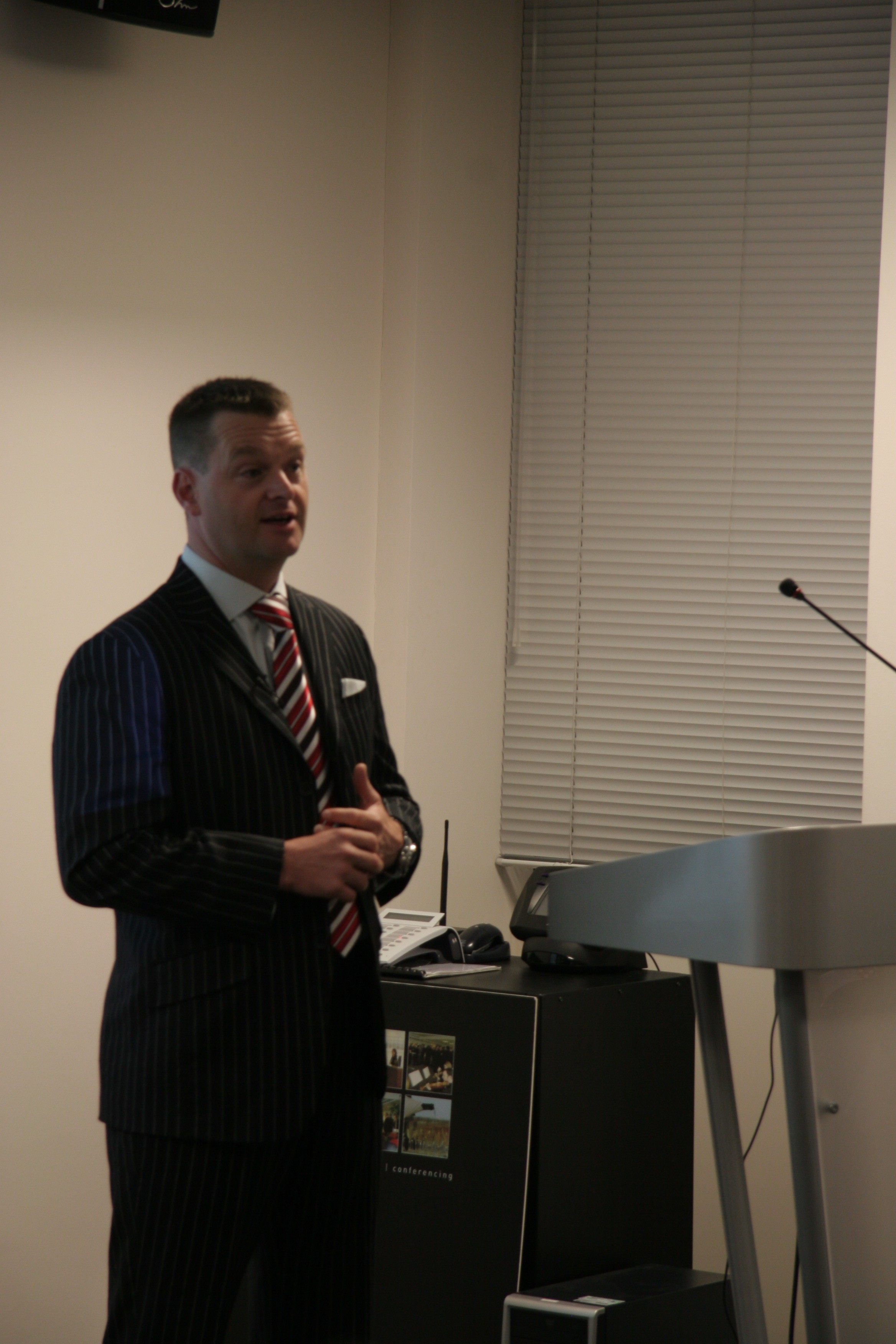 Last week I was lucky enough to attend a discussion on this topic hosted by Saffrey's Champness which featured Lawrence Jones and Hazel Carter. Both presentations were extremely interesting but the thing I came away thinking is that development is something that happens from the moment we are born (some would even say slightly before) and is ongoing from then on.
This means that a person's family life, their school education, the sports they played, the people they have met, the friends they have had…etc and every single other experience is a factor in their development and maturation. What I took away from this presentation (other than points for my personal improvement) was the vital role of education in a person's life and development.
The intriguing thing about Lawrence's presentation was that he described his development chronologically and on a very honest, personal level. He told us stories from when he was 7 years old selling tuck at school, to his small ventures at high school, to his near death experience and how he later met his life-long partner. All of these events and experiences have shaped him into the successful man he is today, and from the latter part of his presentation, he is clearly still on this journey of discovery.
Lawrence is extremely astute to the fact that we learn and develop every day, a message that he elegantly put forward as he explained that he once intervened when Gail (his wife) tried stopping their young daughter from painting her nails all different colours. His argument is that personal development should never be stifled but rather freed and encouraged.
Hazel Carter was next to speak and took a far more theoretical approach which was quite eye opening thanks to the research used to support her theories. Hazel mentioned several attributes that are commonly owned amongst successful entrepreneurs one of them being the very characteristic Lawrence was trying to develop in his daughter by letting her play with her nails. Hazel, also illustrated this very nicely in a story she told of a company that created a special division for those with entrepreneurial traits. She told us how this division became so successful through the freedom of thought they developed that the big company gobbled them up again which then undid all of their hard work. What a great shame!
So to conclude, I believe that almost any characteristic can be developed in a person and that these entrepreneurial traits are no exceptions. We are shaped by everything we have done, everything we do and everything we aspire to do. It is no surprise that many successful people like Lawrence have had to overcome obstacles and adversity in order to get where they are and to me this is proof that everything we do is there to shape our development.
Lawrence is a living example of somebody who encourages this energy into a business which is why web hosting provider UKFast continues to win awards year on year on year. His constant desire to set goals and rise to challenges has made him one of the most respected technology entrepreneurs and an example to many businessmen.
I'd love to know your thoughts on this topic that so many people seem passionate about. I am of the optimistic view that we are to a degree masters of our own destiny but what do you think?
Thank you for reading,
DB :)
P.S. If you'd like to know about our MD, Lawrence Jones, visit his website where he posts weekly blogs.