Ubuntu 10.4 (Lucid Lynx) Beta 1 released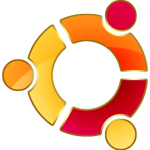 This week provides a little extra excitement in the world of Linux. The newest version of Ubuntu (10.4) has been released for testing!
Usual warning: this is a testing beta release, so don't rely on it just yet!
Firstly, one intersting point that people don't realize – the Ubuntu version numbers are simply a reflection of the date they were released. Therefore this version, 10.4, will be released April 2010. This is key part of Ubuntu's organization – that the release cycle is planned in advance, so everyone know what to expect.
The significance of this particular realase is that this is a LTS version, Ubuntu's "Long Term Support" version, which are only released every two years. These special versions are supported for an extended period, three years on the Desktop version and five years on the Server version.
The result of this is that as a server admin you can install the LTS version, and be assured that security and bug fixes will continue to be supplied for the next five years. This means you can avoid having to upgrade your operating system every couple of months just to stay secure, like you do for other distributions.
The actually release notes are pretty long and detailed, however I've extract some of the keys changes over the last few months:
Ubuntu 10.04 LTS Desktop and Netbook Editions continue the trend of ever-faster boot speeds, with improved startup times and a streamlined, smoother boot experience.

Ubuntu 10.04 LTS brings many improvements over Ubuntu 8.04 LTS to keep your servers safe and secure for the next five years, including AppArmor profiles for many key services, kernel hardening, and an easy-to-configure firewall.
And for those who like version numbers (as all Linux geeks should!), here's some key details to oggle over:
On the Desktop: GNOME 2.30, KDE SC 4.4, XFCE 4.6.1, OpenOffice.org 3.2.0, X.Org server 1.7.5
On the Server: Apache 2.2, PostgreSQL 8.4, PHP 5.3.1, LTSP 5.2
Under the hood: GCC 4.4.3, eglibc 2.11, Linux 2.6.32.9, Python 2.6.5
Of course all the information is publically avaliable, and worth a read over here on the beta release site.