New hardware tech: Intel 5600 CPUs
Intel & Dell have been at it again.  Both companies have release new server/processor and associated technologies.
Intel, having released the Nehalem based 5500 'Gainestown' series processors back in early 2009 are now releasing their 5600, 'Westmere' series processors.
At the time of 5500's release, there was siginificant impact and discussion in the marketplace about the enhancements to performance this range brought over the prior 5400 series – with some quoting 150% like for like increases in performance against power utilisation, the highest performance gain in the giants processor range since the early days of Pentium.
In this next generation of processor, Intel again step up to the mark and are reported to be delivering up to 60 percent greater performance than the previous-generation processor.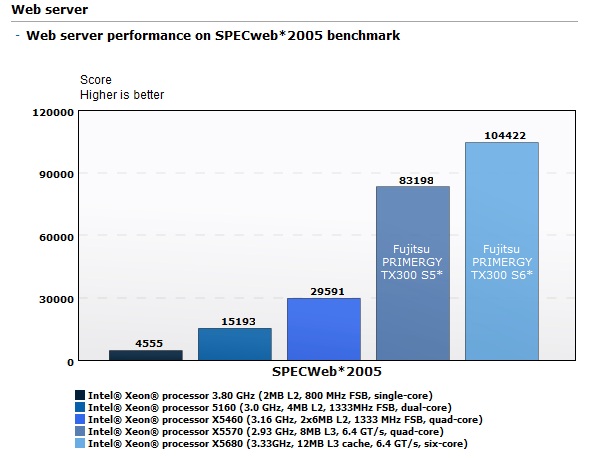 The main feature points are:
Up to 6 cores per processor (up from 4)
Lower power consumption (as low as 40W for 4 cores, down from 60W)
12MB cache (up from 8MB)
New range topping X5680 & X5677 @ 3.33GHz (6 cores) and 3.46GHz (4 cores) respectively.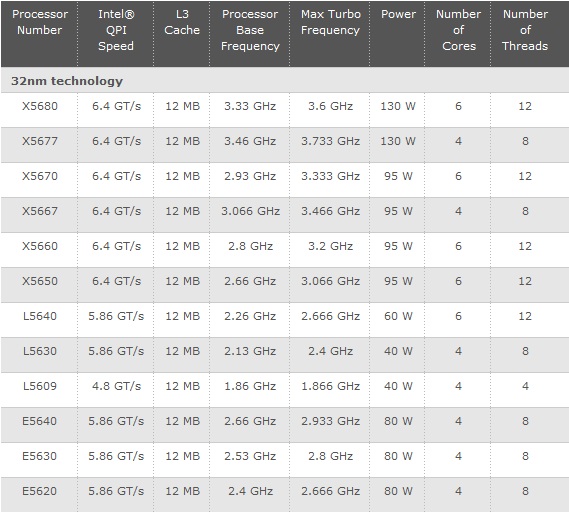 More on Dell to come in the next post…