Best Value Web Hosting Solution?
This is a great question – it throws all sorts of variables in to the mix and is one of those questions which can torment even the most savvy of us.
Whether it's what processor, which service provider or what operating system – there is a debate to be had. Just because of where you might be reading this, I am hoping you've already come to the right conclusion on the best service provider to use (but in case you haven't, see here for some great reasons why).
On other areas which need to be defined before you sign up to web hosting, a great place to save money is software licensing. Now, you may be thinking 'why don't I just use free, open source software?' and, you may have a point. Having said this, like many out there, you may be part of the ever growing number of .Net programmers or Microsoft based houses who have taken to utilising the software giant's products 'because they are easy to use and offer support when things go wrong'. If you are in this camp – or use it anyway! – then now is the time to consider some of the cheapest software licensing in the history of M$.
Windows Web Server 2008 R2 the 'web' edition of Microsoft's latest server operating system. Previously limited to running only internet based web sites and associated sql services; in January 2010 limitations were reduced to permit the usage of this edition to run back end database functionality. Because of this, common solutions with two web servers and one back end database server can benefit from lower licensing costs. To be more precise, Web Server 2008 R2 comes in a whopping 45% cheaper than Windows Server Standard. Provided you stick within its permitted license usages and the functionality reduction doesn't hamper your usage – a no brainer!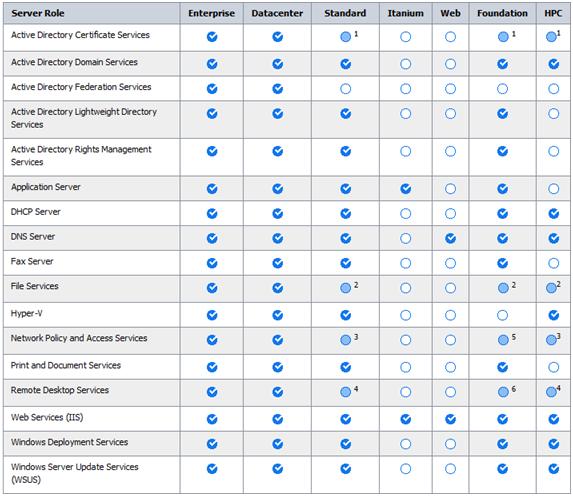 In addition to this, as already mentioned, you might be looking for an SQL database back end for your solution. This is where SQL Server 2008 Web Edition comes in. With all of the most commonly utilised features* of SQL Server 2008 Standard edition and at less than 10% of the license cost per processor, you would be mad not to consider using Web edition if you are hosting internet facing web sites. Just see the feature comparison's:

*see SQL feature comparison table at Microsoft.com for minor feature differences.
So it's plain to see that a Windows web based solution isn't necessarily expensive and given the benefits in support and ease of use it maybe time you tried it.
BUT – If any cost for software licensing is just too much, then there are still options for you to use Microsoft based solutions. If you want to take advantage of some of the most resilient hosted servers around, check out the Cloud Hosts website. Prices for hosting include the operating system and this is whether you go for open source (Linux) or Microsoft Operating systems. Add to this the free version of SQL (Express) and the Microsoft Web Platform Installer and you have the cheapest and only way to get an (enterprise level resilience) online presence on the fastest network in the UK.