Manchester is Top UK City
It is official if we didn't already know. Manchester is the best city in the UK! The home of fine dining, fine arts, seats of great learning, the best football team in England (second best in Europe!) and the best hosting company! It was already obvious wasn't it?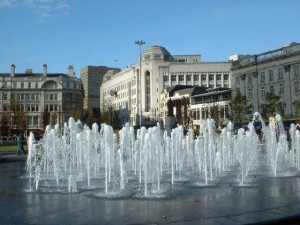 Seriously, the Economist Intelligence Unit global liveability survey (a very highly regarded authority) has classed Manchester as the top UK city to live and work in. Out of a list of 140 worldwide cities scrutinised in the review, Manchester came 46th, while London was only 51st. Vancouver was top with Vienna a close second. Manchester also beat New York, Milan and Rome.
The news is fantastic to read as it helps to further put Manchester on the map. At UKFast we have been at the heart of the digital revolution in Manchester and have been talking our great city up for many years. So this is a great help to that cause.
Manchester is definitely the exciting focus for the bourgeoning North West hot bed of media and online talent and business. Soon the city will welcome cohorts of BBC departments to its new Media City in the heavily redeveloped Salford Quays, while the city centre is already the home to many major international companies including Adidas, AIG, Bank of New York and Google.
The city is also a great place to live with a fantastic restaurant and night-life culture, iconic music venues and excellent sports and leisure facilities.
So a combination of Manchester and our newly achieved lofty position of 31 in The Times Best Companies to Work For list makes UKFast a great place to be in 2009.
Source: TheBusinessDesk.com