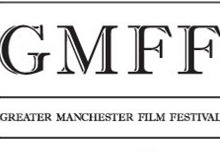 Article date: Fri, 05 Oct 2012 11:51:24 GMT
Cloud hosting firm UKFast is continuing its support of Manchester as the creative hub of the UK by backing the launch of the Greater Manchester Film Festival (GMFF).
Launching this year, the GMFF will showcase independent film and amateur film making talent and aims to become the UK's premier independent film festival, promoting Manchester and its creativity on the world stage.
Lawrence Jones, CEO of UKFast said: "UKFast has a mission to bring innovation back to Britain - it's the key to success in manufacturing, in the digital sector and in the creative industries. There is so much talent in Manchester and the North West that we can tap into and nurture so we become known internationally as a hive of creativity.
"We're keen to partner with organisations that share our values and the GMFF's work will leave a legacy that puts Manchester on the global stage."
Offering their support to the event, UKFast and its in-house design agency Harper James have created and host the brand new festival website.
The film festival runs from October 5-7 at locations across the city centre and MediaCityUK and includes exclusive screenings of Madagascar 3 "Europe's Most Wanted" and musician Plan B's (Ben Drew) first feature film "iLL Manors" alongside a series of independent productions including a BAFTA award-winning short film tour.
For tickets visit the website.
---
print this article.
Return to Press Releases